The 10th S.-T. Yau College Student Mathematics Contest successfully completed
Release time:2019-05-27
On the evening of May 27, the 10th S.-T. Yau College Student Mathematics Contest award ceremony was held at Beijing Friendship Hotel. 59 awards were announced, including Individual Award (Hua Award, Chern Award, Chow Award, Xu Award, and Lin Award), Individual Overall Award and Team Award. Contestants from Tsinghua University get great results, winning 15 Individual Awards (3Gold 2Silver 10Bronze), and 2 Team Awards (1Gold 1Silver). Among them, Student Bu Chenjing is the most outstanding, winning Individual Overall Award (Gold Medal) and 3 other awards. Students from Peking University and Fudan University also made great results in this Contest.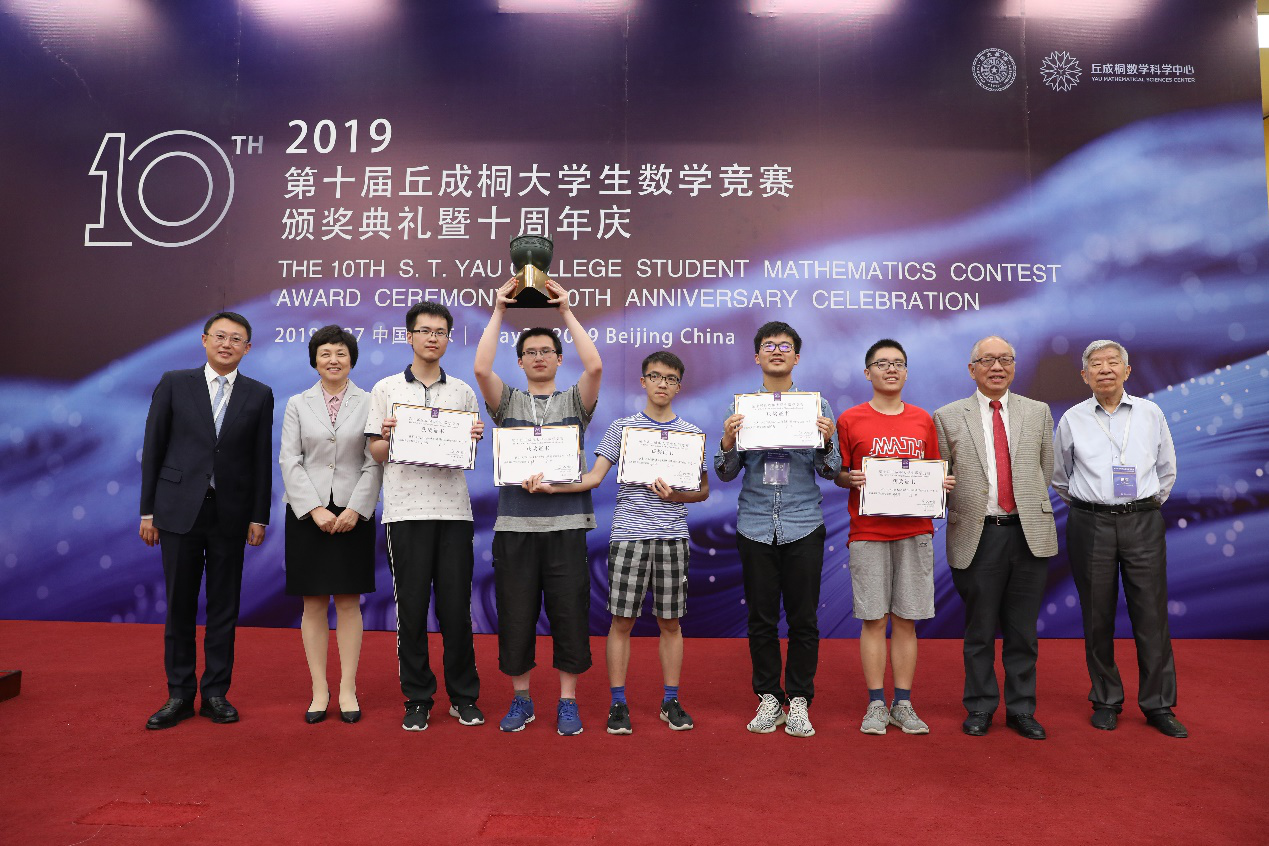 Professor Xu Chen, Secretary of the Party Committee of Tsinghua University; Professor Shing-Tung Yau, Director of the Yau Mathematical Science Center; Prof. Yang Lo, Academician of the Chinese Academy of Sciences; Professor Mu-tao Wang and Professor Wilfried Schmid, representatives of the international juries, addressed the Award Ceremony and presented awards to the winners. More than 200 people attended the Award Ceremony, including Professor Boling Guo from Institute of Applied Physics and Computational Mathematics; Professor Qun Lin from Chinese Academy of Sciences; Mr. Xiaoquan Xu, General Manager of R&F Group (Beijing branch); famous mathematicians, leaders, department head, international juries, contestants, media representatives, etc.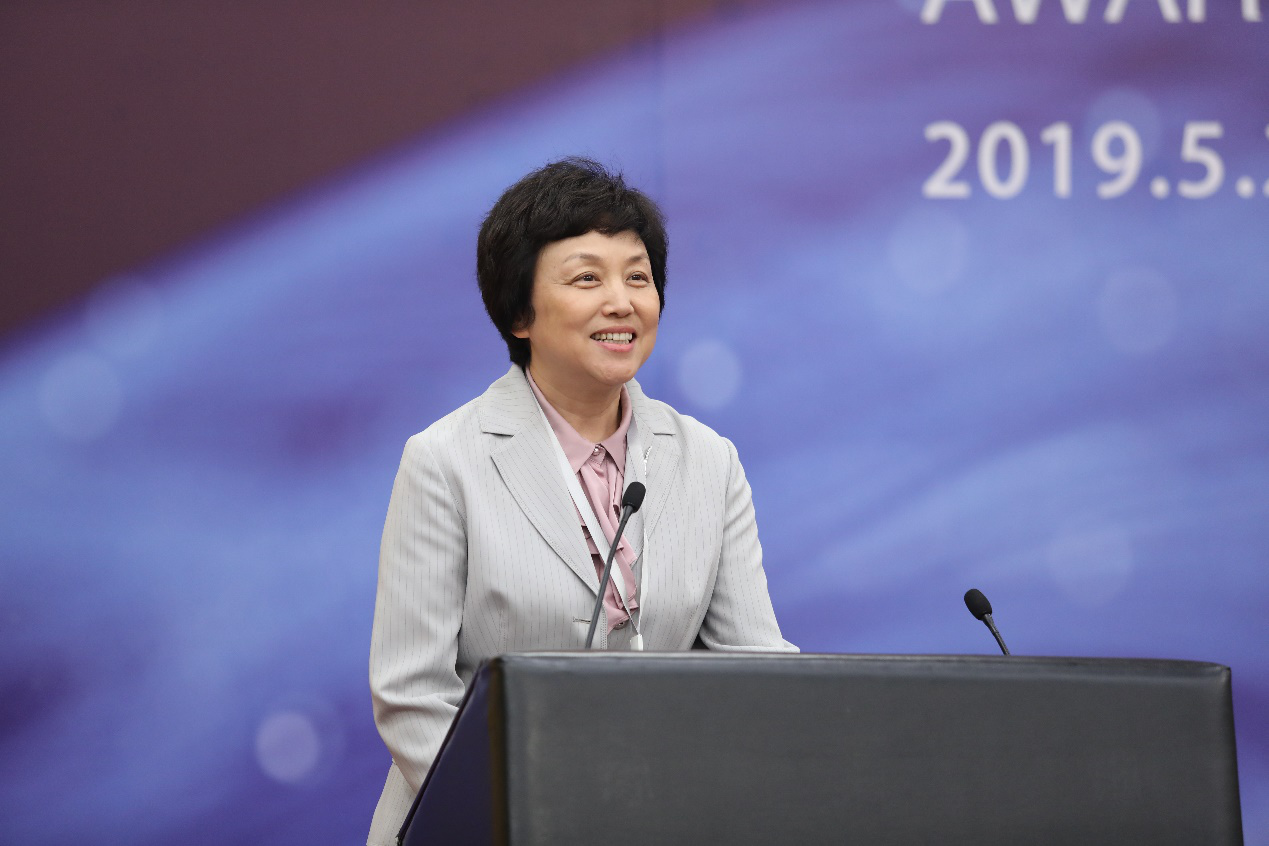 At the award ceremony, Secretary Xu Chen, on behalf of Tsinghua University, extended her warm welcome to all the scholars, guests and contestants, and expressed her heartfelt thanks to the Yau Organizing Committee for the unremitting efforts in the selection and training of young talents. Xu Chen said that after ten years of development, S.-T. Yau College Student Mathematics Contest has become a well-known youth mathematics competition, providing a platform for young students to communicate, learn and exchange ideas, and having a broad and positive effect on mathematical education in Chinese universities. She pointed out that mathematics is not only an ancient and charming subject, but also an important basis for modernization, playing a key or even decisive role in many fields. Every student who wants to devote to scientific research should have a good knowledge of mathematics. Tsinghua university will continue to value the development of mathematics, further strengthen the cooperation with other colleges at home and abroad, improve the quality of talent training, and make due contributions to the development of Chinese mathematics.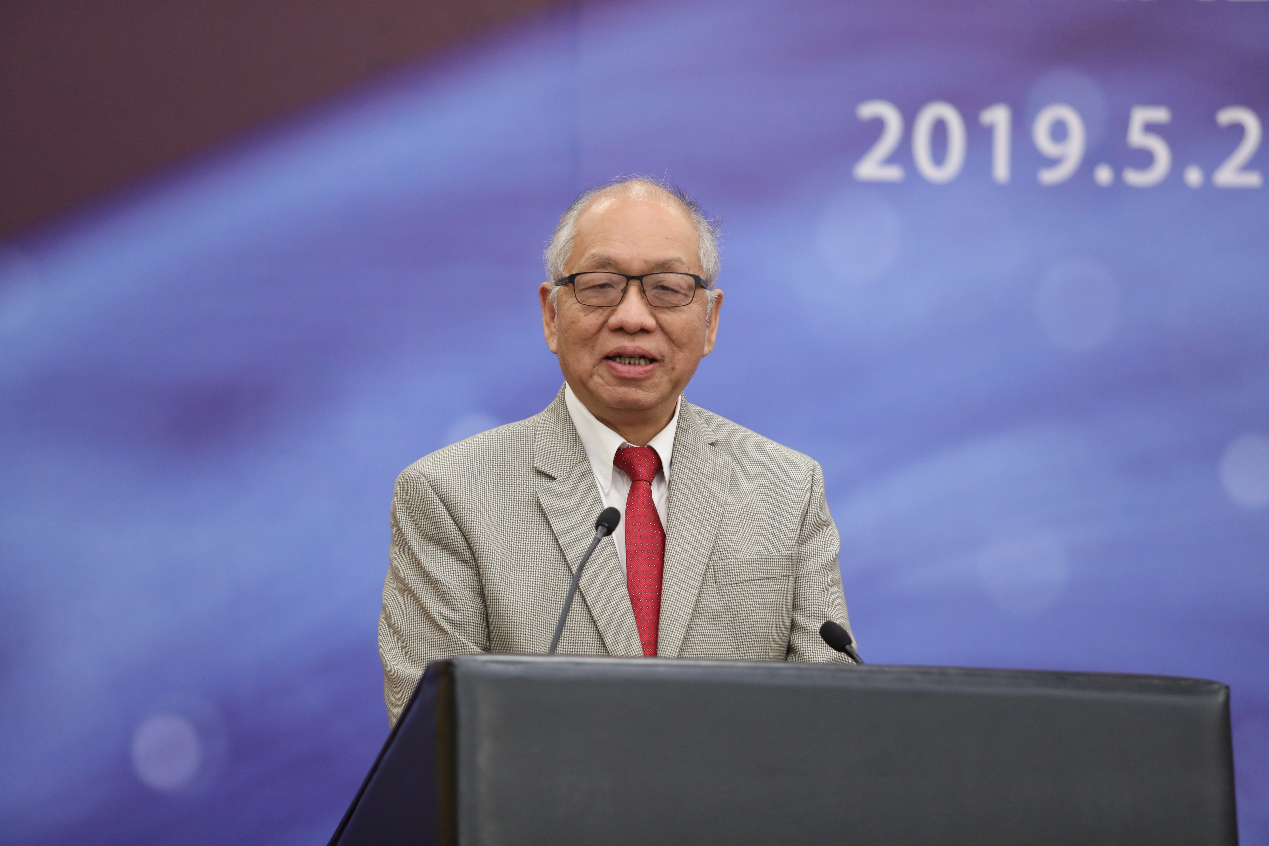 Professor Shing-Tung Yau reviewed the original intention to set the S.-T. Yau College Student Mathematics Contest, and emphasized that college students should master the basic knowledge and tools of mathematics. As the Chair of the S.-T. Yau College Student Mathematics Contest, he was never absent from any Finals in the past ten years. China needs a lot of good mathematicians, as well as a lot of good applied mathematicians. According to Professor Yau, in the interview, some contestants were asked questions which were part of his doctoral thesis. He was impressed to find second-year and third-year college students answered these questions correctly. I hope that students continue to work hard, be passionate about academics, and do world-class learning.
In this year's contest, there are 33 renowned International Juries, including Prof. Shing-Tung Yau, Chair of S.-T. Yau College Student Mathematics Contest, Prof. Wilfried Schmid from Harvard University, Prof. Igor Shparlinski from the University of New South Wales, Prof. Jianqing Fan from Princeton University, Prof. Xu-jia Wang from Australian National University, Prof. Jun Liu from Harvard University, and Prof. Mu-Tao Wang from Columbia University. From five subjects (Geometry and Topology, Algebra and Number Theory, Probability and Statistics, Applied and Computational Mathematics, Analysis and Partial Differential Equations), through two forms of test (written test in regional contest and interview in finals), this contest assesses students' basic mathematical knowledge and thinking, and comprehensively evaluates students' mathematical ability and potential. The test questions were formulated by top mathematicians both home and abroad lead by Prof. Shing-Tung Yau. The range and difficulty of the test are similar to that of Doctoral Qualification Exam in world famous universities.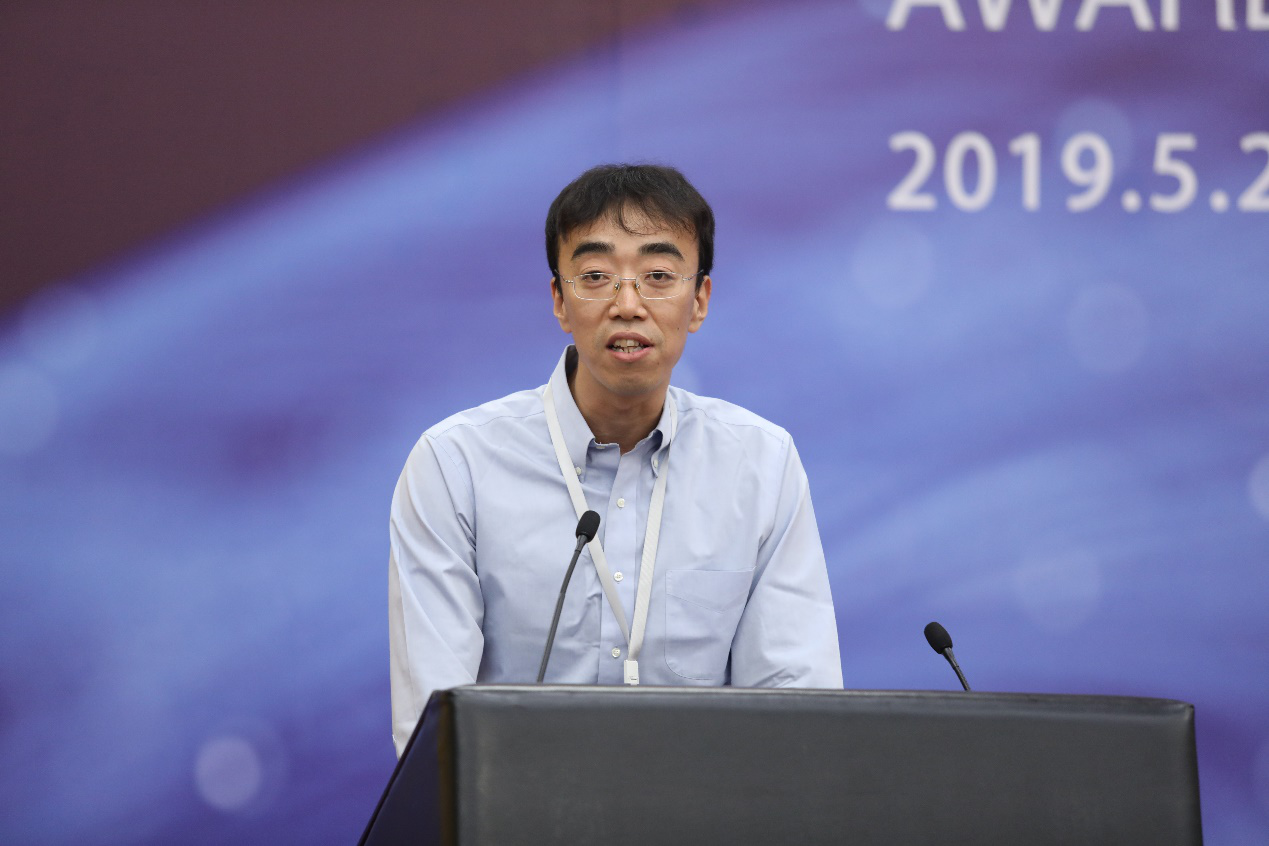 Professor Pin Yu, Chair of S.-T. Yau College Student Mathematics Contest Organizing Committee introduced the organizing, evaluating and award setting of this Contest. He reviewed the goal of this Contest at its establishment---to make efforts to train excellent mathematicians in China, provide a fair competition opportunity to each contestant, and invite famous mathematicians to interview excellent contestants to evaluate their level and ability. Professor Yu also said that this year's contest introduced Mark Checking System by Team Leaders to ensure fairness and transparency of the Contest.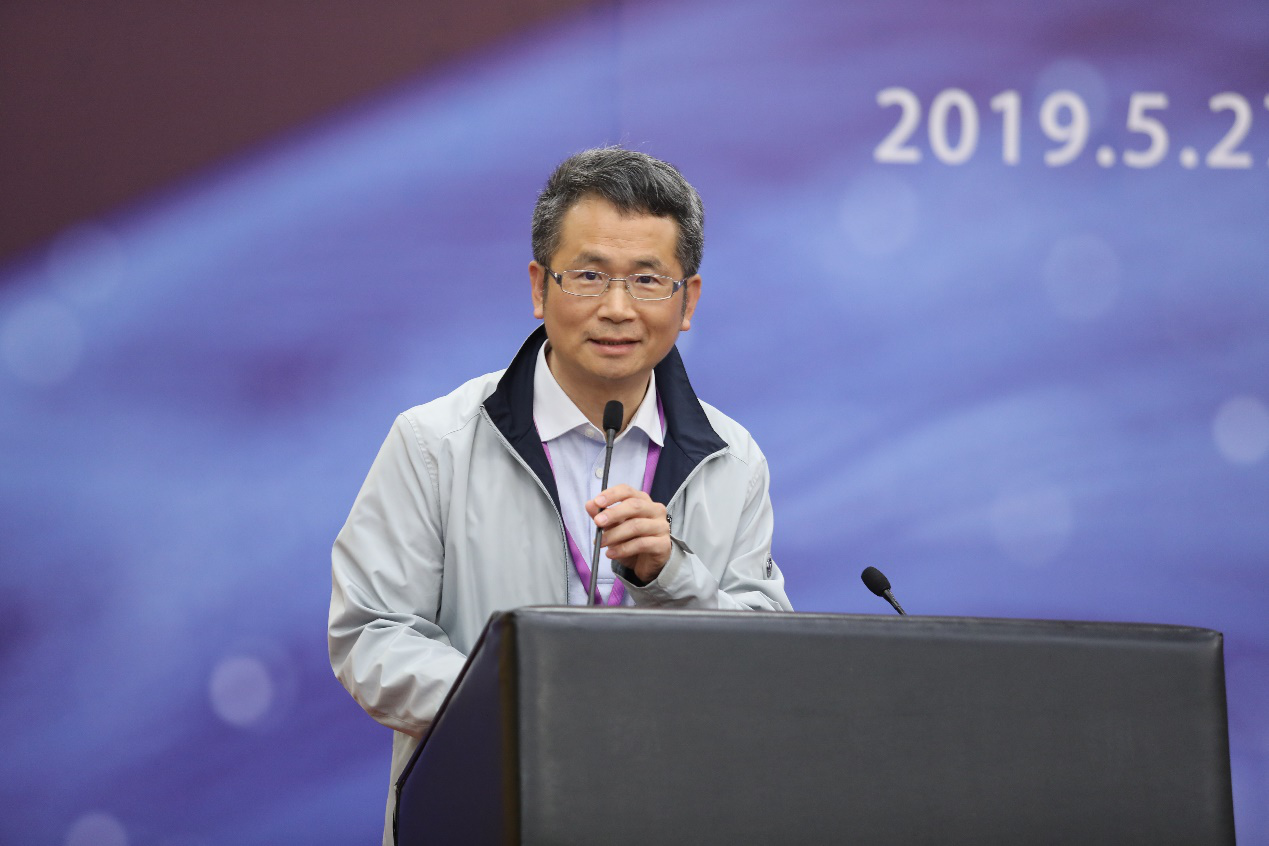 Professor Mu-Tao Wang from Columbia University, who has served as a jury many times, said that he has witnessed the excellent performance and exciting progress of the contestants. At the same time, he encouraged students who failed to win the prize not to be discouraged and make full use of the abundant academic resources. "Success requires accumulation and persistence", he said, adding that he hopes students stick to their math path. Professor Wilfried Schmid, from Harvard University in the US and a representative of the International Juries, pointed out that winning a gold medal in a sports competition is usually the ultimate goal, while winning a gold medal in a Yau Contest may be the starting point of a mathematical career. Through this contest, it is more important to learn how to communicate and cooperate with others.
Contestants compete on the same stage, discuss and communicate with top international experts face to face, and improve comprehensive skills through the Contest. Ben Liu, winner of Gold Medal of Chow Award (Algebra and Number Theory), said S.-T. Yau College Student Mathematics Contest set up a platform for college students to compete, learn and show their mathematical ability. He will make more efforts to further his study in mathematics. Chenjing Bu, winner of Gold Medal of Individual Overall Contest, expresses thanks to his teachers for their guidance and help in his studies. "S.-T. Yau Mathematical Contest comprehensively evaluates how well the contestants master the mathematical knowledge, and the interview helps him better communicate with others", he said.
Since its launch in January, the 10th S.-T. Yau Mathematical Contest lasted for 4 months, covering 17 exam sites in Mainland China, Hong Kong and Taiwan. More than 1100 students and 40 teams from 296 universities registered the Contest. 94 students, 11 teams from 11 universities including Tsinghua University, Peking University, Fudan University, University of Science and Technology of China, The Chinese University of Hong Kong and Taiwan University entered the Finals
The S.-T. Yau Mathematical Contest was initiated and set up by Professor Shing-Tung Yau in 2010. After ten years of development, the Contest has gradually formed its unique brand effect in the world and became important way to discover and select outstanding graduate candidates. The award of this Contest has become an important reference when applying for world famous universities. It attracts more college students to participate in the contest. Up to now, more than 10,000 college students from more than 500 universities in mainland China, Hong Kong and Taiwan have taken part in the contest. More than 520 students were awarded prizes. According to statistics, about 80 percent of the winning students chose to further study in mathematics. Half of the students have entered Tsinghua University, Peking University, Harvard University, Yale University and Massachusetts Institute of Technology for graduate or doctoral studies.